Customize your own
online bootcamps
Our software gives you the opportunity to grow your business online!
Online training has never been easier
Reach your clients
everywhere
Do you want to share your awesome workouts with as many people as possible?
Or how about planning i.e. a 6-week fitness bootcamp with a mix of live streamed sessions and pre-defined solo training?
By equipping all participants with a Heart Rate belt, you will be able to monitor their performance through our system, live and/or after their workout. That way you can coach them better and help them reach results faster.
Revolutionizing home training
Hear it from happy users...
"BasisBall" is a Norwegian fitness concept ideal for group and home training. A training session with BasisBall gives you a complete training effect, simply by using their special training ball.
This summer the BasisBall team decided to offer their members something special:
A 6-weeks Online Training Bootcamp called SummerBeat.
Combining the usual strength training with IQNITER's Heart Rate based training online has been a great success.
The SummerBeat bootcamp counts more than 60 happy participants from Norway, and to them, staying motivated during summer has never been easier!
Get inspired by the great work BasisBall is doing and hear what their happy clients say:
Grow your business easily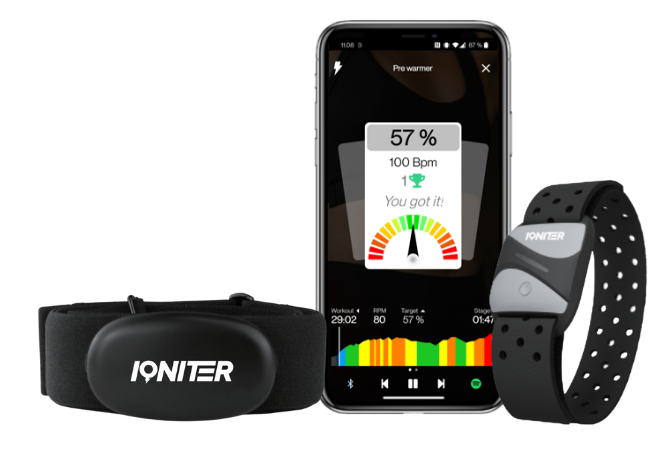 With live heart rate data from your remote participants, you can pace, motivate and reward everyone for their effort, exactly as during a normal class.
You can also choose to assign self-training profiles they can perform, whenever it suits them. In this case you will be able to track their performance afterwards, and see if they are sticking to the plan or if they need some extra motivation.
Live stream your training in a few steps
Live stream your training classes in a few easy steps. In the video Siri Linn from BasisBall in Norway will show you how.